on Wednesday, March 23, 2022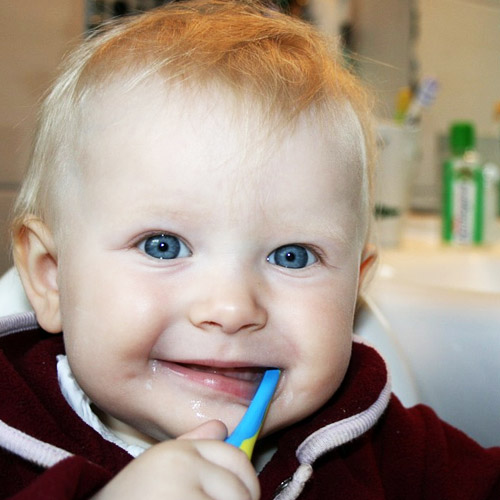 Gresham Family Dentistry Helps Your Family Maintain Good Dental Health
Do you need to find reliable dental services for your family in Gresham? Look no further than Gresham Family Dentistry! Our team has offered top-notch dental care for Gresham families for years, and now we're eager to help your family, too. The Gresham Family Dentistry team is here for you! Call to book an appointment for our family dentistry services today. 
When Does My Child Need Their First Dental Check-Up?
It's important to make sure your child received top-notch dental care from the get-go. After all, you want to set them on the path to having good dental health as they grow up. When, though, should your child see a dentist for the first time? 
By First Tooth Or First Birthday
Dentists are agreed that children need to have their first dental appointment by the time their first baby teeth begin to show up. Baby teeth can begin to show up as early as six months. If baby teeth haven't shown up by their first birthday, however, you should still bring your child in to see the dentist. In fact, this is what the American Association of Pediatric Dentists suggests. 
Gresham parents may think this seems early for a child's first dental appointment. However, your child's dentist will make sure that your child isn't showing signs of gum or tooth decay and that their teeth are growing in properly. Getting an appointment as soon as possible allows your dentist to make sure your child's dental health is as it should be. 
Get All The Best Family Dentistry Services And Advice Through Gresham Family Dentistry
Be proactive about your oral health! Gresham Family Dentistry is here to offer the dental care you need. At Gresham Family Dentistry, our priority is your comfort. We provide quality dental services for the entire family including sedation dentistry, children's dentistry, oral surgery, dental cleanings, and more! 
Our hours of operation are Monday, Tuesday, Wednesday, and Thursday 7:30 AM – 4:00 PM.