on Wednesday, May 12, 2021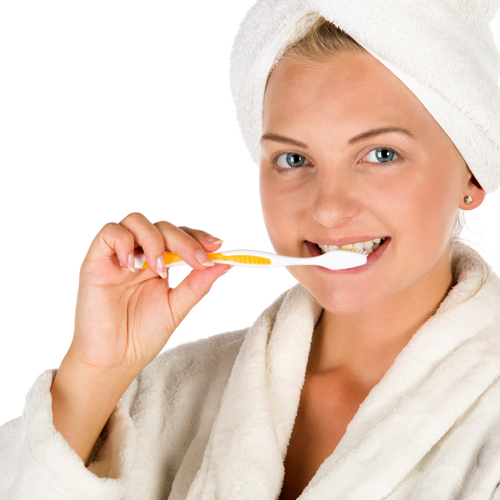 Teaching Gresham Families How 
To
 Care For Their Teeth
Gresham families know that they can rely on the team at Gresham Family Dentistry not only to offer the best in dental services but also to make sure their family knows how to care for their teeth while at home. Gresham Family Dentistry helps teach patients of all ages the best ways to manage dental health care daily. Call today to learn more about family dentistry services in Gresham. 
Tooth Brushing Tips: 
Don't
 Brush Too Hard
There are some things about dental care that most everyone knows. For example, Gresham families likely know they need to brush their teeth twice a day for two minutes at a time. They may even know that you need to floss your teeth at least once a day and that cleaning your tongue is a smart thing to do as well. 
Did you know, however, that you should be careful about how hard you brush your teeth? 
Brushing Your Teeth Too Hard Is Damaging
Brushing too hard is a common mistake that people make. Some people may feel as if they're not properly cleaning their teeth unless they really "get in there." However, scrubbing too hard can actually harm your teeth and cause you discomfort. 
Rather than thinking of brushing your teeth as scrubbing them clean, think of the process as massaging them. The purpose of brushing your teeth is to remove the remains of good and plaque. Plaque is soft and loose – you don't need a hard scrubbing motion to dislodge it. Be thorough, but not rough! 
Get All 
The
 Best Family Dentistry Services And Advice Through Gresham Family Dentistry
Be proactive about your oral health! Gresham Family Dentistry is here to offer the dental care you need. At Gresham Family Dentistry, our priority is your comfort. We provide quality dental services for the entire family including sedation dentistry, children's dentistry, oral surgery, dental cleanings, and more! 
Our hours of operation are Monday, Tuesday, Wednesday, and Thursday 7:30 AM – 4:00 PM.