on Wednesday, September 28, 2022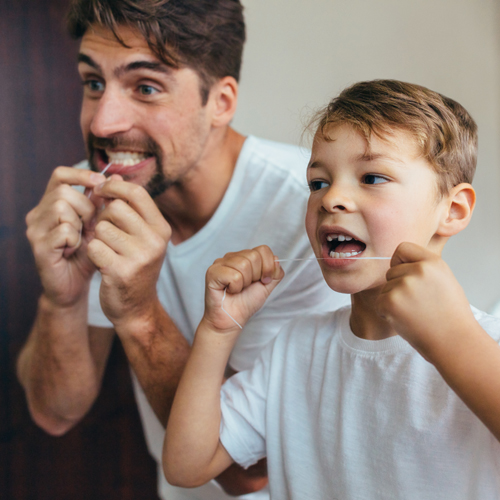 Families In Gresham And The Surrounding Areas Rely On Gresham Family Dentistry
When your family needs professional dental services, it's only natural to make sure they receive the top-notch care they deserve. Gresham families know that the Gresham Family Dentistry team is here to offer top-notch, reliable family dentistry services. We proudly serve Gresham and the surrounding areas, such as Wood Village, Fairview, and Boring. Book your appointment with Gresham Family Dentistry soon! 
Gresham Family Dentistry Offers At-Home Dental Care Tips
Here at Gresham Family Dentistry, we want to make sure families in Gresham, Wood Village, Fairview, and Boring aren't just getting good dental care here at our dental office. We want to make sure local families know how to take care of their dental health at home too! That's why we offer dental care tips and explain why dental hygiene is so important. 
Why You Need To Floss
If you wonder why brushing your teeth isn't enough, you wouldn't be the first with that question. The truth is, though, that brushing your teeth alone doesn't fully clean your teeth. That's because your toothbrush can't reach into the spaces between your teeth, leaving plaque and other residues behind. 
How Often Do I Need To Floss?
While brushing your teeth is required at least twice a day for two minutes at a time, Gresham families can floss just once a day. After brushing your teeth, clean carefully between your teeth, paying attention to cleaning each surface with your floss. Then rinse to get rid of the left over debris! 
Get All The Best Family Dentistry Services And Advice Through Gresham Family Dentistry
Be proactive about your oral health! Gresham Family Dentistry is here to offer the dental care you need. At Gresham Family Dentistry, our priority is your comfort. We provide quality dental services for the entire family including sedation dentistry, children's dentistry, oral surgery, dental cleanings, and more!