on Tuesday, September 7, 2021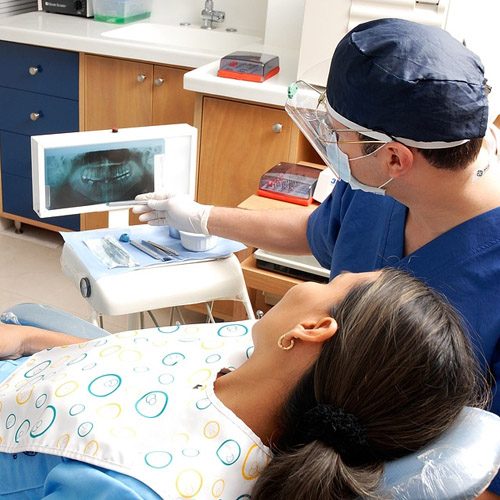 Trust Gresham Family Dentistry For All Your Dental Care Needs
The Gresham Family Dentistry team considers it a privilege to be able to serve families in Gresham by offering professional dental services. Our team is ready to take care of the whole family! Don't live in Gresham? No worries! Gresham Family Dentistry is conveniently located for families in Wood Village, Boring, and Fairview too. the whole family! Contact us when you and your family need professional family dentistry services. 
When Was Your Last Dental Check-Up?
Regular dental cleanings and dental check-ups are an important part of maintaining your dental health. During a routine check-up, your dentist cleans away plaque and tartar to keep your teeth healthier for longer. Routine check-ups also allow your dentists to monitor your dental health and look out for the development of any serious dental issues. 
When was your last dental check-up? If your answer is more than 6 months ago, it's time to see the dentist! 
Everyone Needs Dental Check-Ups Twice A Year
You and your family members should be seeing a dentist twice a year for routine check-ups. By the time 6 months have passed since your last dental cleaning and check-up, you have likely developed more tartar which needs to be removed by your dentist. Seeing your dentist every 6 months will also allow them to spot any dental issues before they develop into something more serious. 
Gresham, Wood Village, Boring, and Fairview Families Rely On Gresham Family Dentistry
If you live in Gresham, Wood Village, Boring, or Fairview, consider visiting Gresham Family Dentistry for your twice-yearly dental check-ups. We're just a short drive away! 
Get All The Best Family Dentistry Services And Advice Through Gresham Family Dentistry
Be proactive about your oral health! Gresham Family Dentistry is here to offer the dental care you need. At Gresham Family Dentistry, our priority is your comfort. We provide quality dental services for the entire family including sedation dentistry, children's dentistry, oral surgery, dental cleanings, and more! 
Our hours of operation are Monday, Tuesday, Wednesday, and Thursday 7:30 AM – 4:00 PM.