on Wednesday, February 5, 2020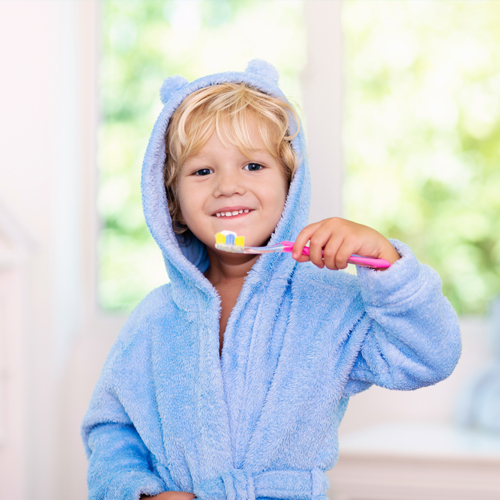 Gresham Family Dentistry Helps Parents Take Care Of Their Children's Dental Health
New parents in Gresham will quickly learn that there is a lot of information that needs to be passed on to their children. Children rely on their parents to teach them all sorts of important things, including how to properly care for their teeth. Gresham Family Dentistry is here to support parents in promoting good dental health in children. We offer high-quality family dentistry services in Gresham and help parents learn the best ways to teach children about dental care at home.
When Can My Child Start Brushing Their Own Teeth?
For the first several years of your child's life, they will be dependent on you to brush their teeth for them. However, there comes a time when a child must take over the task of maintaining dental hygiene on their own. How old must a child be before they start brushing their own teeth?
A good rule of thumb is that Gresham parents should continue to handle brushing and flossing for their children until they are coordinated enough to tie their own shoes. This means they will have the motor control necessary for brushing and flossing on their own. This usually happens around age 6. Of course, you'll still want to supervise brushing time for your child to make sure they are doing the job properly. You can even make brushing your teeth into a family bonding time. Children love to emulate their parents, so it's a great way to instill the good habit of twice-daily brushing and flossing.
Get All The Best Family Dentistry Services And Advice Through Gresham Family Dentistry
Be proactive about your oral health – schedule an appointment today for an oral checkup for your baby with Gresham Family Dentistry. At Gresham Family Dentistry, our priority is your comfort. We provide quality dental services for the entire family including sedation dentistry, children's dentistry, oral surgery, dental cleanings, and more!
Our hours of operation are Monday, Tuesday, Wednesday, and Friday 7:30 AM – 4:00 PM and Thursday 7:30 AM – 5:00 PM.
To schedule a visit, contact us or call 503-661-2600.