on Tuesday, March 29, 2022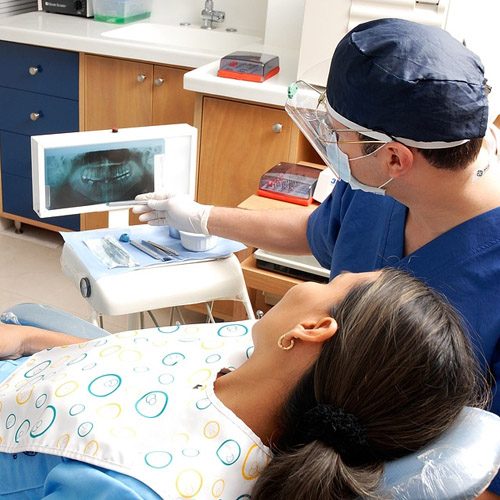 Gresham Family Dentistry Takes Care Of Your Family In Gresham
Where can you turn to for reliable dental services for your whole family? Gresham families can rely on Gresham Family Dentistry! Get the care you need today. We're proud to bring top-notch family dentistry services to the people of Gresham. Book your appointment with the Gresham Family Dentistry team today. 
How Can Gresham Family Dentistry Help Me?
The Gresham Family Dentistry team is dedicated to offering Gresham families top-notch dental care for the whole family. We offer a wide range of services to suit your needs! 
Routine Dental Check-Ups
You and your family members should be prepared to see the dentist twice a year for routine dental check-ups. During this time, your dentist will clean away plaque that has hardened into tartar and will monitor your dental health for any developing issues. 
Children's Dentistry
From their first dental check-up through all of the routine check-ups to follow, Gresham Family Dentistry is eager to help your child maintain and healthy smile. We strive to make our children's dentistry services as comfortable as possible for our child patients. 
And More!
In addition to routine check-ups, the Gresham Family Dentistry team offers many services to help you maintain good dental health – including cosmetic dentistry services, restorative dentistry services, oral surgery, implants, and much more. Don't wait – get the care you need right here in Gresham with Gresham Family Dentistry! Book your appointment soon. 
Get All The Best Family Dentistry Services And Advice Through Gresham Family Dentistry
Be proactive about your oral health! Gresham Family Dentistry is here to offer the dental care you need. At Gresham Family Dentistry, our priority is your comfort. We provide quality dental services for the entire family including sedation dentistry, children's dentistry, oral surgery, dental cleanings, and more! 
Our hours of operation are Monday, Tuesday, Wednesday, and Thursday 7:30 AM – 4:00 PM.