on Wednesday, October 16, 2019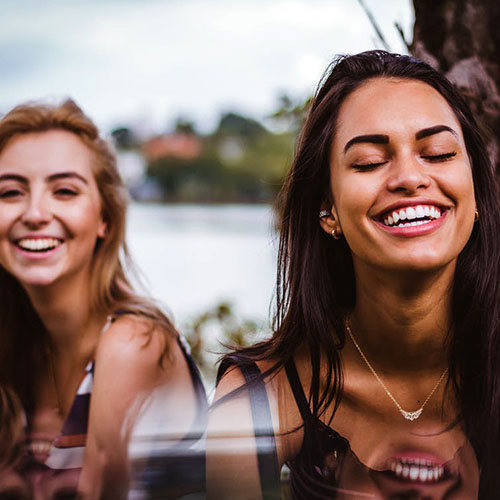 Gresham families can find the best in family dentistry services through Gresham Family Dentistry. We're eager to help keep your whole family in tip-top shape when it comes to dental health by providing quality family dentistry services. For parents in Gresham, this includes making sure your teenager practices good dental health. Teenagers lead busy lives. Between school, homework, and time with friends, it's not uncommon for teens to let even important things fall to the back burner — like keeping up good oral health habits. If they're tired after a long day of school or wake up late and need to rush out in the morning, they may neglect to do a proper, two-minute brushing of their teeth. Gresham parents should be prepared to instill good oral hygiene habits in their kids, and Gresham Family Dentistry is here to help. How can you ensure your teen stays on a proper brushing schedule?
Use Teen-Based Products
The fact that most oral hygiene products aren't really tailored to adolescent tastes could affect how eager your teen is to brush their teeth. Strong flavors and boring designs could make teens less than enthused when it comes to daily care. That's where youth-geared products can really come in handy. By appealing to teens' tastes and style, it's easier to coax them into a daily care routine. Gresham parents should encourage their teens to come with you when shopping for toothbrushes and toothpaste so they can pick something they like.
Try Apps And Timers
It's not just the brushing itself that is important, but that the brushing is done correctly and for the right amount of time. Adolescents should brush for two or three minutes. If your teen doesn't seem to be hitting the right time, using smartphone timer apps or even an egg timer can help teens become more aware of how long they should be brushing. Or, if your teen is never without his or her headphones, use a three-minute song as a guideline for brushing.
Limit Soda And Candy
A lot of teens seem to be able to exist on a steady diet of soda, chips, and candy. However, those kinds of treats can wreak havoc on teeth. A diet high in sugar promotes bacteria and cavities. If your teen consumes too much sugary food and drinks, you may find yourself coming in for Gresham Family Dentistry's family dentistry services sooner than you think. By making healthier treats and drinks readily available, teens might be less likely to nosh on sugary foods. Keep bottled water, cut vegetables, whole-grain crackers, and other sugar-free treats at the ready for convenient snacking.
Appeal To Confidence
Gresham parents can also appeal to a teen's concern with their looks. Gresham Family Dentistry encourages Gresham parents to gently remind teens that a slack dental care routine could result in yellow stains and bad breath, not to mention extra trips to the dentist's office for family dentistry services. This can help remind them that the importance of toothbrushing is more than just staying cavity-free.
Get All The Best Family Dentistry Services And Advice Through Gresham Family Dentistry
Be proactive about your oral health — schedule an appointment today for an oral checkup for your baby with Gresham Family Dentistry. At Gresham Family Dentistry, our priority is your comfort. We provide quality dental services for the entire family including sedation dentistry, children's dentistry, oral surgery, dental cleanings, and more!
Our hours of operation are Monday, Tuesday, Wednesday, and Friday 7:30 AM – 4:00 PM and Thursday 7:30 AM – 5:00 PM.