on Wednesday, December 19, 2018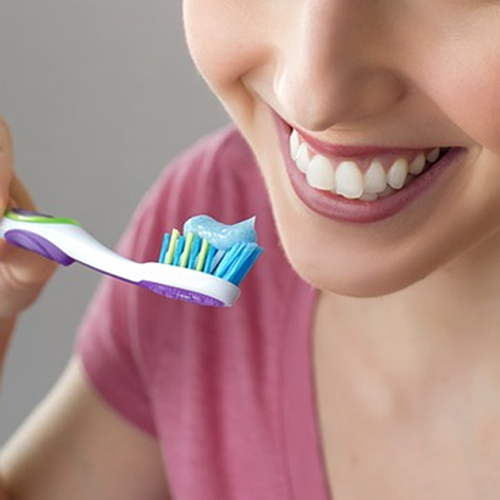 There is a right way to brush your teeth. In fact, brushing your teeth poorly can be as bad as not brushing your teeth at all. Teeth need to be cleaned regularly and thoroughly in order to maintain good oral health. Get our tips below to practice proper brushing technique:
According to the American Dental Association, it is best to brush your teeth twice a day with a soft-bristled toothbrush. You also need a tooth brush that fits in your mouth easily and that can reach all areas of your mouth, so consider the size and shape of your toothbrush as well. Toothbrushes should be replaced every three to four months, or sooner if the bristles are frayed. Worn toothbrushes do no clean your teeth properly.
Place your tooth brush as a 45-degree angle to your gums, then gently move the brush back and forth in short (tooth-wide) strokes. Be sure to brush all surfaces of your teeth, including outer, inner, and the chewing surface. To clean the inside surfaces of the front teeth, tilt the brush vertically and make several up-and-down strokes.
Brushing should be done for two minutes at a time, two times a day. Additionally, you should clean between teeth daily once a day. Tooth decay-causing bacteria still linger between teeth where toothbrush bristles can't reach. This helps remove plaque and food particles from between the teeth and under the gum line.
Be sure to also eat a balanced diet that limits sugary beverages and snacks and see your dentist regularly for prevention and treatment of oral disease.
When was the last time you saw a dentist? Be proactive about your oral health – schedule an appointment today for an oral checkup with Gresham Family Dentistry. At Gresham Family Dentistry our first priority is your comfort. We take pride in protecting the oral health of Gresham families. We offer cleaning, oral surgeries, child dentistry, and more at Gresham Family Dentistry. Contact us today for an appointment or call 503-661-2600.
Our hours of operation are Monday, Tuesday, Wednesday, and Friday 7:30 AM – 4:00 PM and Thursday 7:30 AM – 5:00 PM.