on Wednesday, August 31, 2022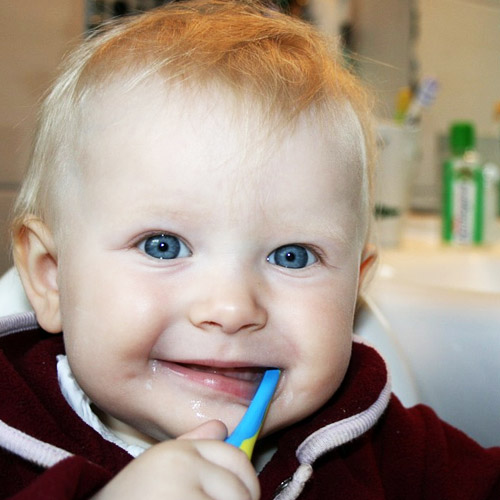 Choose Gresham Family Dentistry For Your Family's Dental Care Needs In Gresham
When you need to seek dental care for your family, you want to make sure they're getting the best possible care. That's why the Gresham Family Dentistry team strives to offer top-notch, professional dental services for families in the Gresham area. Families in Wood Village, Boring, and Fairview rely on Gresham Family Dentistry, too. Call now to book an appointment for professional family dentistry services near you! 
How To Pick A Toothbrush For Your Child
Gresham, parents, our team understands that you want to do all you can to start your child's dental health journey off right. That's why we're here to make sure you know all the best ways to take care of your child's dental health at home – including how to pick out a good toothbrush for your child! 
Choose A Good Size
Your child's toothbrush should be easy for them to hold and move around while they brush their teeth. If the toothbrush is awkward for them to handle, they may not reach all the teeth they need to brush.  
Avoid Firm Bristles
Toothbrush bristles don't need to be too firm to properly clean your teeth. In fact, bristles that are too firm can be damaging. Try a toothbrush with soft or extra soft bristles instead. 
Consider Other Types Of Toothbrushes
Toothbrushes with additional features may be beneficial for your child, too. For example, they may enjoy using an electric toothbrush more than a manual one. 
Consider Letting Them Choose
When your child is old enough, consider letting them help choose their own toothbrush. After choosing a toothbrush they like, they may be more engaged with keeping up their toothbrushing routine. 
Get All The Best Family Dentistry Services And Advice Through Gresham Family Dentistry
Be proactive about your oral health! Gresham Family Dentistry is here to offer the dental care you need. At Gresham Family Dentistry, our priority is your comfort. We provide quality dental services for the entire family including sedation dentistry, children's dentistry, oral surgery, dental cleanings, and more!