on Wednesday, May 17, 2023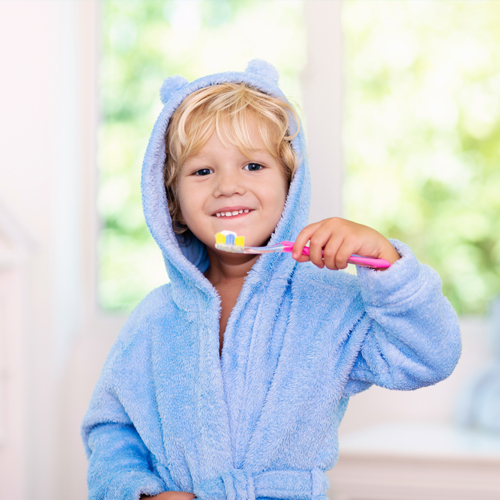 The People Of Boring Choose Family Dental Services With Gresham Family Dentistry
Where can the people of Boring find reliable, nearby dental services for the whole family? At Gresham Family Dentistry, of course! Our team has proudly served Gresham and the surrounding areas for years. We're happy to welcome families from Boring, Wood Village, and other areas near Gresham when they're in need of professional family dentistry services. Call today to learn more about how the team at Gresham Family Dentistry can help you and your family! 
How Can I Encourage My Child To Brush Their Teeth?
Teaching children to keep up with oral hygiene isn't always easy. However, the Gresham Family Dentistry team has some advice for Boring families who need help encouraging their children to brush their teeth. Follow these tips to make your child's tooth-brushing routine a little more fun! 
Give Them Control Over Their Tooth-Brushing Experience
Sometimes encouraging your children to brush their teeth is as simple as giving them a little control over the experience. Boring families can make the experience more fun and easier to accomplish for their child in this way. 
Let Your Child Pick Their Toothbrush
Toothbrushes should be replaced every 3 to 4 months. When it's time to get a new one, let your child pick it out. The novelty of a new toothbrush can make brushing their teeth seem more exciting, especially if they're able to find one in their favorite color or one with their favorite cartoon character.  
Let Your Child Try A New Toothpaste
You also might notice your child struggling with their current toothpaste. If the taste is too overwhelming for them, it can make brushing their teeth a difficult experience – one that they would rather avoid altogether. Let them pick out something more appealing while steering them towards healthy options. 
Want more tips on how to encourage your child to brush their teeth? Looking for children's dental care near Boring? Be sure to visit Gresham Family Dentistry! 
Get All The Best Family Dentistry Services And Advice Through Gresham Family Dentistry
Be proactive about your oral health! Gresham Family Dentistry is here to offer the dental care you need. At Gresham Family Dentistry, our priority is your comfort. We provide quality dental services for the entire family including sedation dentistry, children's dentistry, oral surgery, dental cleanings, and more! 
Our hours of operation are Monday, Tuesday, Wednesday, and Thursday 7:30 AM – 4:00 PM