on Wednesday, January 29, 2020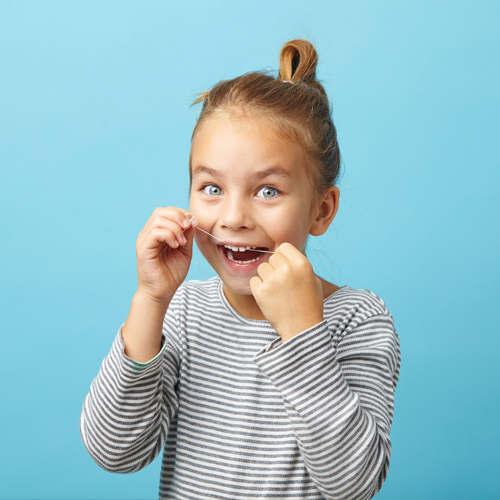 Gresham Parents Find Best Children's Dentistry Services At Gresham's Family Dentistry
Gresham Family Dentistry is dedicated to bringing Gresham the best in family dentistry services. This means that we want to make sure not only to give you the best in-house dentistry services but also help you to maintain a healthy smile on your own as well. For Gresham parents, passing on that knowledge to their children is incredibly important. Convincing your child to take on a proper dental care routine is no easy task, but it can be done.
Encouraging Your Children To Floss
Getting your child to just brush their teeth may seem difficult on its own. Flossing, however, is just as necessary as brushing to maintain your children's dental health. Gresham parents, if you're in need of advice on how to encourage your children to floss, try the following:
Flossing Time Is Family Time
By making flossing a family activity, you not only set an example for your child but get to spend a little extra time with them. Brush your teeth with your children, then allow them to watch as you floss. They will learn by imitating what you do!
Take Them Shopping
Get your children invested in flossing by allowing them to choose their own toothbrush, toothpaste, and dental floss. This makes dental care more personal and interesting to them.
Incentives
What kid doesn't enjoy being rewarded? Give your child incentive to brush and floss properly by giving them small rewards such as stickers or little toys.
Get All The Best Family Dentistry Services And Advice Through Gresham Family Dentistry
Be proactive about your oral health – schedule an appointment today for an oral checkup for your baby with Gresham Family Dentistry. At Gresham Family Dentistry, our priority is your comfort. We provide quality dental services for the entire family including sedation dentistry, children's dentistry, oral surgery, dental cleanings, and more!
Our hours of operation are Monday, Tuesday, Wednesday, and Friday 7:30 AM – 4:00 PM and Thursday 7:30 AM – 5:00 PM.
To schedule a visit, contact us or call 503-661-2600.