on Wednesday, October 7, 2020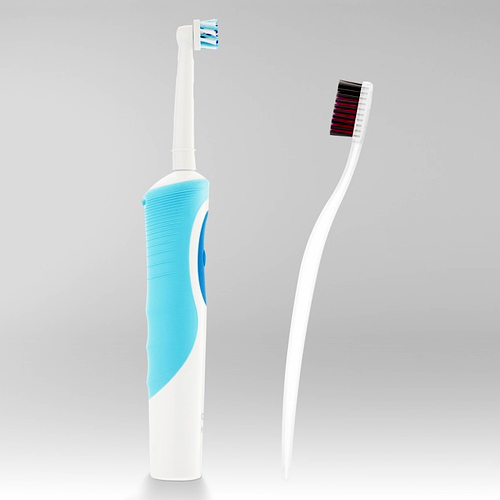 Gresham Family Dentistry Offers Top-Notch Dental Care 
For years, Gresham Family Dentistry has provided the people of Gresham with top-notch family dentistry services! The team at Gresham Family Dentistry is proud to keep serving families in the Gresham area. We aim to help your Gresham family by teaching you how to maintain your oral health at home on top of providing high-quality dental services. 
How To Choose Your Toothbrush 
When it comes to picking out a toothbrush, there are a wide variety of options. It is important to find a toothbrush that is comfortable for you to use. Consider the following when choosing a toothbrush. 
The Bristles 
It is best to choose a toothbrush with soft bristles. Using a toothbrush with hard bristles can cause damage. It may cause your gums to pull back from your teeth, which would leave the root exposed and increase sensitivity. 
The Toothbrush Head 
Consider the size of the toothbrush head. Generally, toothbrush heads are about 1" long and 0.5" wide. However, there are other sizes available. You want something that will fit easily into your mouth. 
Powered Toothbrushes 
Powered toothbrushes don't necessarily clean better, but they may be easier to use for people who have arthritis, people with other mobility-limiting conditions, and anyone with misaligned teeth or braces (since the uneven surface can make cleaning more difficult). 
Get All The Best Family Dentistry Services And Advice Through Gresham Family Dentistry 
Be proactive about your oral health! Gresham Family Dentistry is here to offer the dental care you need. At Gresham Family Dentistry, our priority is your comfort. We provide quality dental services for the entire family including sedation dentistry, children's dentistry, oral surgery, dental cleanings, and more! 
Our hours of operation are Monday, Tuesday, Wednesday, and Thursday 7:30 AM – 4:00 PM and Thursday 7:30 AM – 5:00 PM. 
To schedule a visit, contact us or call 503-661-2600.