on Tuesday, May 18, 2021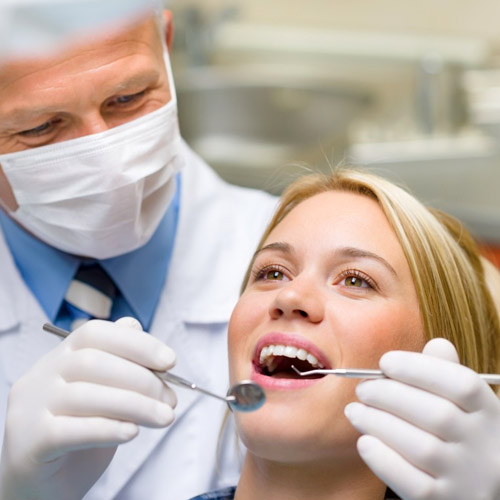 Offering Top-Notch Care 
To
 Families Near Gresham
Do you live near the Gresham area? Do you want to seek out high-quality dental services for yourself and your family? Then visit Gresham Family Dentistry! The Gresham Family Dentistry team is eager to give families in the Gresham and Fairview area the best possible care. Don't hesitate to seek out the care your family needs! Visit Gresham Family Dentistry for family dentistry services in Gresham. 
Gresham Family Dentistry Cares 
For
 Fairview Families
If you live in the Fairview area and need quality dental care for your family, don't hesitate to visit Gresham Family Dentistry. Whether you need a particular dental procedure, a routine dental check-up or you want to seek out professional dental services for your child, you can rely on the Gresham Family Dentistry team. We offer a wide range of dental care services, including but not limited to 
Dental Cleanings

 

Restorative Dental Care

 

Oral Surgery

 

Children's Dentistry

 

and more!

 
If you'd like to learn more about the services we offer, don't hesitate to give us a call! 
Located Conveniently 
For
 Fairview Families
While it's true that Gresham Family Dentistry is located in Gresham, we are conveniently close to Fairview as well! Gresham Family Dentistry's address is 2150 NE Division St #201 Gresham, Oregon 97030 – which is only an 11-minute drive away from Fairview! We look forward to offering our Fairview patients top-notch dental services. 
Get All 
The
 Best Family Dentistry Services And Advice Through Gresham Family Dentistry
Be proactive about your oral health! Gresham Family Dentistry is here to offer the dental care you need. At Gresham Family Dentistry, our priority is your comfort. We provide quality dental services for the entire family including sedation dentistry, children's dentistry, oral surgery, dental cleanings, and more! 
Our hours of operation are Monday, Tuesday, Wednesday, and Thursday 7:30 AM – 4:00 PM.