on Tuesday, March 15, 2022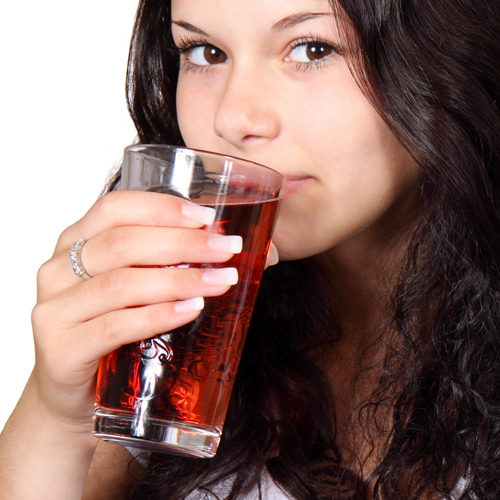 Gresham Family Dentistry Helps Your Family Maintain Good Dental Health
When Gresham families need reliable dental services, they rely on the team at Gresham Family Dentistry. Our team is ready to offer top-notch care for you and your family. Don't wait – book an appointment with Gresham Family Dentistry today for top-notch family dentistry services near you, Gresham families. 
Did You Know Drinking Water Promotes Good Dental Health?
It's true. Drinking water every day is important for your health in more ways than one. It's known to improve not just bodily health, but dental health as well. How? 
Fluoride Water Can Strengthen Teeth
Fluoride is a natural mineral that prevents cavities. Dentists recommend using fluoride toothpaste because it's good for your dental health, and you can get fluoride in your water, too! 
Water Cleans Your Mouth While You Drink
When you eat or drink, sugars and debris can get left behind in your mouth. When you follow up every meal with water, though, much of the unhealthy debris and residue gets washed away, keeping your teeth healthier for longer. 
Water Helps Prevent Dry Mouthwash
Dry mouth is a condition that can lead to tooth decay. Your mouth naturally produces saliva, which fights tooth decay by washing away food residue and also keeps your teeth healthy by spreading calcium, phosphate, and fluoride in your mouth. When your saliva runs low, you can drink water to help prevent dry mouth. 
Book Your Appointment With Gresham Family Dentistry Today
Gresham families, don't wait to get the dental care you need. Call on Gresham Family Dentistry today! 
Get All The Best Family Dentistry Services And Advice Through Gresham Family Dentistry
Be proactive about your oral health! Gresham Family Dentistry is here to offer the dental care you need. At Gresham Family Dentistry, our priority is your comfort. We provide quality dental services for the entire family including sedation dentistry, children's dentistry, oral surgery, dental cleanings, and more! 
Our hours of operation are Monday, Tuesday, Wednesday, and Thursday 7:30 AM – 4:00 PM.