on Wednesday, November 9, 2022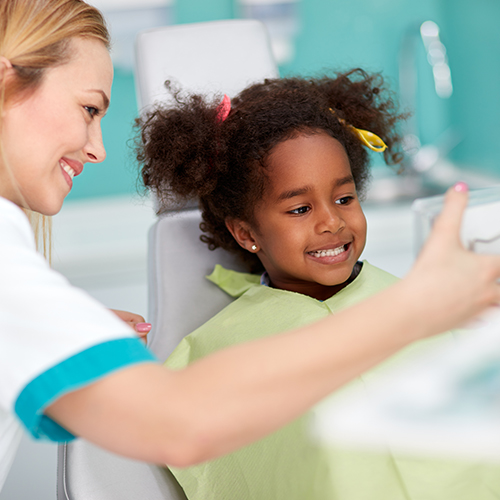 Get Professional Dental Care Here In Gresham From Gresham Family Dentistry
The Gresham Family Dentistry team takes great pride in bringing reliable, professional dental services to the families of Gresham and the surrounding areas. If you live here in Gresham or nearby in Fairview, Wood Village, or Boring, choose Gresham Family Dentistry when your family needs professional family dentistry services. We look forward to helping you! 
Does Your Child Need A Dental Check-Up?
One of the many services Gresham Family Dentistry provides to the people of Gresham, Fairview, Wood Village, and Boring is a routine dental check-up. During a routine check-up, you can expect our dentist to perform a thorough dental cleaning and to check for any potential issues with your dental health. 
Gresham families may wonder – how often does one need a dental check-up? It is recommended that everyone sees the dentist twice a year for a routine dental check-up – or once every six months. Is your family up-to-date on their dental check-ups? Are your children? 
Get Professional Dental Check-Ups Over The Fall Break
The Gresham Family Dentistry team knows how tricky it can be to schedule dental appointments for your children – especially when they need to be in school. With the fall break coming up soon, though, we suggest seeing if you have time for a dental check-up for your child if it's been more than 6 months since their last one. Call today to ask about our appointments! 
Get All The Best Family Dentistry Services And Advice Through Gresham Family Dentistry
Be proactive about your oral health! Gresham Family Dentistry is here to offer the dental care you need. At Gresham Family Dentistry, our priority is your comfort. We provide quality dental services for the entire family including sedation dentistry, children's dentistry, oral surgery, dental cleanings, and more! 
Our hours of operation are Monday, Tuesday, Wednesday, and Thursday 7:30 AM – 4:00 PM.