on Wednesday, April 12, 2023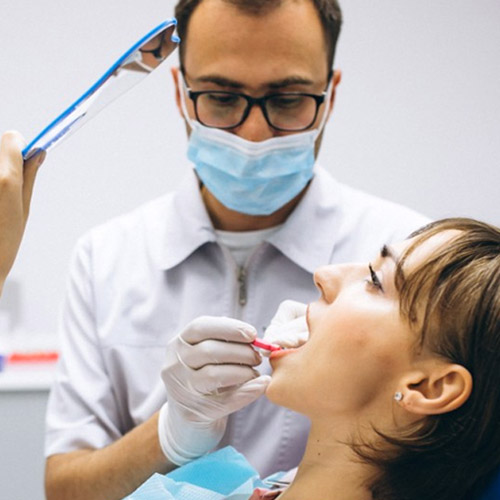 Family Dental Services Available Near Fairview
Where do Fairview families go for professional dental services? Fairview locals know they can rely on Gresham Family Dentistry! The team at Gresham Family Dentistry is eager to provide reliable services to the people of Gresham, Fairview, and the surrounding areas. If you live in Fairview, Gresham, Wood Village, or Boring, seek professional family dentistry services near you at Gresham Family Dentistry today! 
The Whole Family Can Rely On Gresham Family Dentistry
Here at Gresham Family Dentistry, we recognize that it can be difficult for Fairview families to keep up with all of the health needs of every family member. Wouldn't it be easier if you knew your whole family could rely on professional dental services at one location? Good news – at Gresham Family Dentistry, you can! 
Book Your Dental Appointment Now
Are you ready for your next dental check-up? Do you have a particular concern that you'd like to see a dentist about? Are you interested in cosmetic dental services, or restorative dental services? Gresham Family Dentistry can help with all this and more! You can learn more about the dental services we offer when you call or visit. 
Don't Forget Your Twice Yearly Check-Up
Dental check-ups should be scheduled once every six months, or two times a year. If you or one of your family members – whether it's your partner or your children – need a dental check-up soon, don't hesitate to contact Gresham Family Dentistry! Our team is here to keep your smile healthy. 
Get All The Best Family Dentistry Services And Advice Through Gresham Family Dentistry
Be proactive about your oral health! Gresham Family Dentistry is here to offer the dental care you need. At Gresham Family Dentistry, our priority is your comfort. We provide quality dental services for the entire family including sedation dentistry, children's dentistry, oral surgery, dental cleanings, and more! 
Our hours of operation are Monday, Tuesday, Wednesday, and Thursday 7:30 AM – 4:00 PM.