on Tuesday, August 31, 2021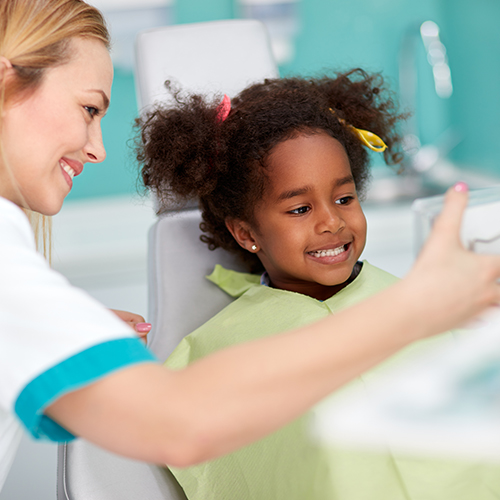 The Gresham Family Dentistry Team Is Here For Your Family!
Families in Gresham can turn to Gresham Family Dentistry for professional dental services for the whole family! Of course, it's not just Gresham families relying on our professional family dentistry services. Gresham Family Dentistry also proudly serves families from Wood Village, Boring, and Fairview. Don't wait to get the professional dental care you need – visit us today! 
Back To School Time Is Here At Last
Summer has ended once again and Gresham families are preparing to send their kids back to school. As you go down your checklist to make sure your child is prepared for school, there's one important item you might have overlooked. 
Get Dental Check-Ups Now!
Before the school year gets busy, be sure that your child is up-to-date on their dental check-ups! After all, you don't want to eat into your child's class time if you don't have to. Children of all ages should see a dentist twice a year for a routine dental cleaning and check-up. If your child hasn't had a dental check-up in the last 6 months, it's time to schedule an appointment with Gresham Family Dentistry! 
Gresham Family Dentistry Is Conveniently Located For Wood Village, Boring, And Fairview
If you live in Wood Village, Boring, or Fairview, Gresham Family Dentistry would be a great choice for all your children's back-to-school dental check-up needs, too! We're conveniently located – just a short drive away from Wood Village, Boring, and Fairview! 
Get All The Best Family Dentistry Services And Advice Through Gresham Family Dentistry
Be proactive about your oral health! Gresham Family Dentistry is here to offer the dental care you need. At Gresham Family Dentistry, our priority is your comfort. We provide quality dental services for the entire family including sedation dentistry, children's dentistry, oral surgery, dental cleanings, and more! 
Our hours of operation are Monday, Tuesday, Wednesday, and Thursday 7:30 AM – 4:00 PM.