on Saturday, November 6, 2021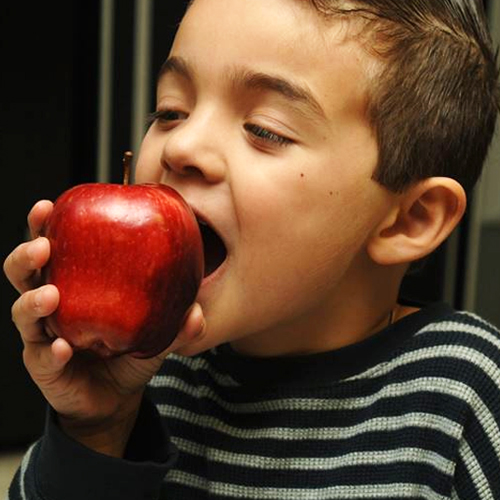 Seek Out Professional Dental Care For The Whole Family
If you live in Gresham, Fairview, Boring, or Wood Village, you don't have to look far for professional and reliable dental services. The Gresham Family Dentistry team has your back! We're eager to offer the best in family dentistry services near you! Whether you need a routine dental check-up or are coming in for a more specific procedure, Gresham Family Dentistry is here for you. 
Thanksgiving Day Is Almost Here!
We know that families in Gresham, Fairview, Boring, and Wood Village are looking forward to Thanksgiving and all that comes with it. Gresham Family Dentistry would like to offer some advice for maintaining good dental health this Thanksgiving. For the sake of your dental health, here are a few Thanksgiving foods you should consider avoiding. 
Cranberry Sauce
While cranberry sauce is a Thanksgiving Day staple for many, it's also packed with sugars, which can be really bad for your teeth! If you must have cranberry sauce this Thanksgiving, consider making it with fresh cranberries rather than the canned variety. 
Desserts
Keep in mind what desserts you indulge in this Thanksgiving. Many of the popular choices, such as pecan pies and apple pies, will be very sugary and bad for your teeth. 
Stuffing
The bread base of stuffing can spell out bad times for your teeth if you're not careful. If left behind, starchy bread promotes decay. 
Alcohol
Be sure to consume alcohol – and other sugary drinks – in moderation this holiday season. 
Remember To Brush
Regardless of which Thanksgiving Day foods you enjoy, be sure to brush your teeth after to keep your teeth healthy. 
Get All The Best Family Dentistry Services And Advice Through Gresham Family Dentistry
Be proactive about your oral health! Gresham Family Dentistry is here to offer the dental care you need. At Gresham Family Dentistry, our priority is your comfort. We provide quality dental services for the entire family including sedation dentistry, children's dentistry, oral surgery, dental cleanings, and more! 
Our hours of operation are Monday, Tuesday, Wednesday, and Thursday 7:30 AM – 4:00 PM.