on Tuesday, April 12, 2022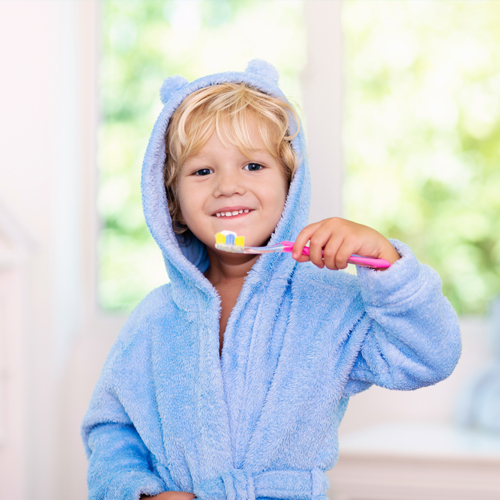 Gresham Family Dentistry Keeps Gresham Families Smiling
Do you live in or near Gresham? Are you looking for dental services near Boring, Wood Village, or Fairview? If so, you're in luck! Gresham Family Dentistry offers professional and reliable family dentistry services not only to families in and around Gresham. If you live in Boring, Wood Village, and Fairview, don't hesitate to visit Gresham Family Dentistry when your family needs top-notch dental health! 
When Should My Child Start Brushing On Their Own?
Teaching your children to brush their teeth is an important task. Up until a certain age, you'll do the brushing for them. Around the ages of 6 or 9 is when children generally become ready to brush their teeth on their own.  
It's not strictly age that determines that they're ready to brush their own teeth, though. There will be a transitional period where you will need to supervise them while they brush their teeth. In the beginning, it's even a good idea to follow up by brushing their teeth yourself a second time. 
You'll know your child is ready to brush their teeth without strict supervision once they demonstrate the following skills: 
Dexterity – It can be hard for kids to wield a toothbrush. Be sure to watch as they brush and monitor their dexterousness.

 

Responsibly – How good is your child about remembering to brush twice daily every day?

 

Spitting – Believe it or not, some children have trouble spitting out their toothpaste afterward. Make sure they're spitting out toothpaste and not just swallowing it.

 
Get All The Best Family Dentistry Services And Advice Through Gresham Family Dentistry
Be proactive about your oral health! Gresham Family Dentistry is here to offer the dental care you need. At Gresham Family Dentistry, our priority is your comfort. We provide quality dental services for the entire family including sedation dentistry, children's dentistry, oral surgery, dental cleanings, and more!