on Wednesday, April 8, 2020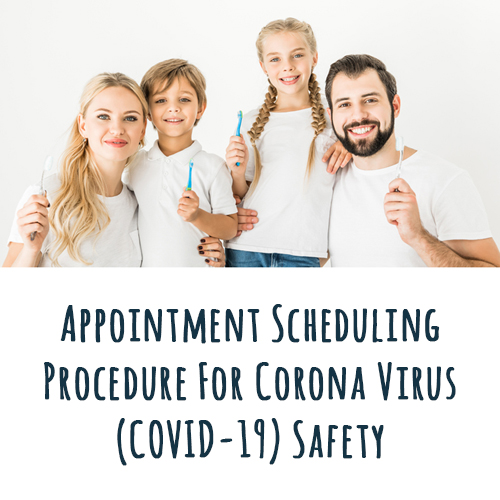 Gresham Family Dentistry Continues To Serve The Gresham Area
With the Corona Virus (COVID-19) incidents across the country, now is an uneasy time for everyone. Some Gresham families may be worried about seeking regular professional medical help during this time. Gresham Family Dentistry would like to assure Gresham locals that we are still providing family dentistry services at this time. Additionally, we are taking every precaution to follow the safety procedures set in place by the American Dental Association (ADA).
Scheduling Dental Appointments And Waiting Area Safety – Corona Virus (COVID-19)
Gresham Family Dentistry is aware that our patients are trying to practice responsible social distancing in order to prevent the spread of the Corona Virus (COVID-19). In order to decrease the chance of contact between patients, the ADA is currently recommending that patients not try to show up early for their appointments. Rather, we urge you to show up on time to minimize your time in the waiting area. We will also be removing entertainment items such as magazines and toys so that such times are not passed between different patients. Additionally, in accordance with ADA regulations and suggestions, Gresham Family Dentistry is currently scheduling dental appointments at intervals to prevent contact between patients.
If you have more questions about our procedures during this time or need to schedule a dental appointment, don't hesitate to contact Gresham Family Dentistry.
Get All The Best Family Dentistry Services And Advice Through Gresham Family Dentistry
Be proactive about your oral health – schedule an appointment today for an oral checkup with Gresham Family Dentistry. At Gresham Family Dentistry, our priority is your comfort. We provide quality dental services for the entire family including sedation dentistry, children's dentistry, oral surgery, dental cleanings, and more!
Our hours of operation are Monday, Tuesday, Wednesday, and Friday 7:30 AM – 4:00 PM and Thursday 7:30 AM – 5:00 PM.
To schedule a visit, contact us or call 503-661-2600.