on Wednesday, February 20, 2019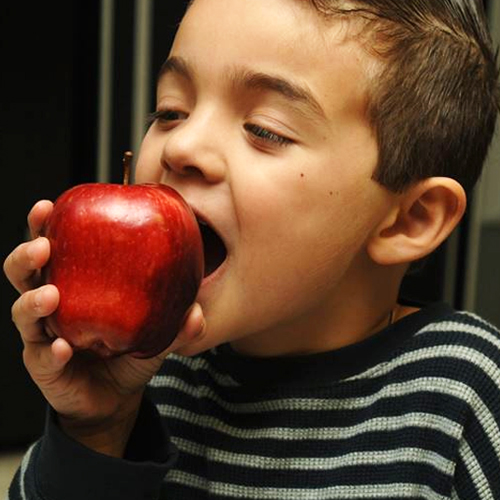 Your diet can be a major force in affecting the health of your teeth. Avoiding certain high acid or high sugar foods and drinks help prevent damage to your teeth, but did you know there are also foods that are actually good for your teeth?
Cheese
According to a 2013 study found in General Dentistry, the journal of the American Academy of General Dentistry, eating cheese is beneficial to dental health. The study found that eating cheese raised the pH in the subjects' mouths and lowered their risk of tooth decay. The reason for this is believed to be that the chewing required to eat cheese increases saliva in the mouth. Cheese also contains calcium and protein, nutrients that strengthen tooth enamel.
Yogurt
Yogurt contains probiotics, or beneficial bacteria, which benefit your gums. The good bacteria crowd out bacteria that cause cavities. Yogurt also contains calcium and protein which will help strengthen your teeth. Be sure to opt for yogurt without any additive sugar, as sugar can negate to positive aspects of yogurt.
Leafy Greens
Leafy greens have several health benefits. Leafy greens high in calcium, like kale and spinach, help strengthen your teeth's enamel. The folic acid found in leafy greens are a type of vitamin B and are beneficial in treating gum disease in pregnant women.
Apples
Although they're sweet, some fruits, such as apples, contain high amounts of water and fiber. The process of eating an apple also helps to produce saliva in your mouth, which washes bacteria and food particles away. Apples are also good for stimulating your gums because of their fibrous nature. While nothing can replace brushing your teeth, munching on a whole apple or apple slices at the end of the meal can give your mouth a good scrubbing and hold you over until your next brushing.
Carrots
Crunchy carrots are full of fiber and vitamin A, and eating them also increases saliva production, which helps prevent cavities.
Celery
Like carrots and apples, celery acts as a cleanser for your mouth. It scrubs away food particles and bacteria, and is a good source for gum-boosting vitamins A and C.
Almonds
Almonds are high in calcium and protein and low in sugar, making them excellent for strengthening tooth enamel.
Make sure to visit your dentist regularly
Be proactive about your oral health — schedule an appointment for an oral check up with Gresham Family Dentistry. At Gresham Family Dentistry our priority is your comfort. We take pride in protecting the oral health of our Gresham clients. We offer a variety of dental services including teeth cleaning, oral surgeries, child dentistry, and more at Gresham Family Dentistry. Contact us or call 503-661-2600 to schedule your appointment.
Our hours of operation are Monday, Tuesday, Wednesday, and Friday 7:30 AM – 4:00 PM and Thursday 7:30 AM – 5:00 PM.