on Wednesday, August 26, 2020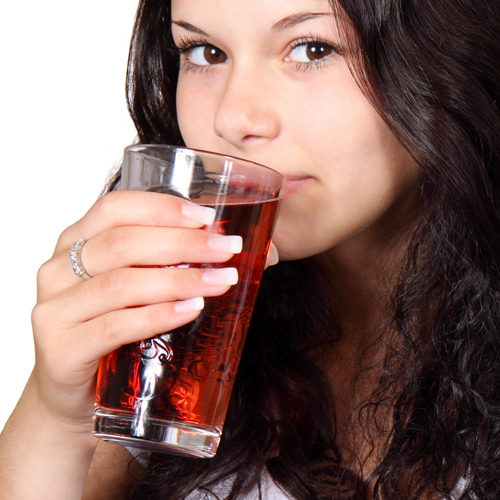 Dental Care Starts At Home 
When it comes to professional family dentistry services, Gresham locals know they can turn to Gresham Family Dentistry. In addition to providing dental services, though, the staff at Gresham Family Dentistry is eager to make sure that our Gresham patients understand how to take care of heir dental health from home. After all, a daily routine of brushing your teeth is the key to good oral health. Did you know, though, that you can adjust your diet to help your teeth stay healthy as well? 
3 Drinks That Help Your Teeth Stay Healthy 
The next time you need your thirst quenched, consider thinking about what you choose. Sodas, fruit juice, and coffee may all taste good but they can have a very negative impact on your dental health. What drinks should you try instead? 
Milk 
Milk is a great source of calcium, which is crucial for keeping both your teeth and your bones strong and healthy. With the right amount of calcium, your teeth can even regain some lost enamel. For those who are lactose intolerant, we recommend trying calcium-fortified soy milk. However, be sure not to drink too much milk, and be especially careful not to leave small children with a bottle for too long. Milk has natural sugars that, when left on the teeth for too long, can contribute to bacteria build–up and tooth rot. 
Green Tea Or Herbal Tea 
Black tea is known for staining teeth, but green and herbal teas do not. Additionally, these teas carry compounds called polyphenols, which are known to help fight bacteria. Keep in mind, however, that loading your tea with sugar or honey will cancel our these benefits. Try drinking it plain or using sugar-free sweeteners. 
Water 
Of course, water is the most important drink to include in your diet. It's important to your overall health and your oral health. Your saliva is your first line of defense against oral bacteria. Without enough water, you won't be able to produce a healthy among of saliva. Also, drinking water helps wash away the remnants of food and leftover sugars and acids. Be sure to drink water every day! 
Get All The Best Family Dentistry Services And Advice Through Gresham Family Dentistry 
Be proactive about your oral health! Gresham Family Dentistry is here to offer the dental care you need. At Gresham Family Dentistry, our priority is your comfort. We provide quality dental services for the entire family including sedation dentistry, children's dentistry, oral surgery, dental cleanings, and more! 
Our hours of operation are Monday, Tuesday, Wednesday, and Thursday 7:30 AM – 4:00 PM and Thursday 7:30 AM – 5:00 PM. 
To schedule a visit, contact us or call 503-661-2600.