on Wednesday, August 5, 2020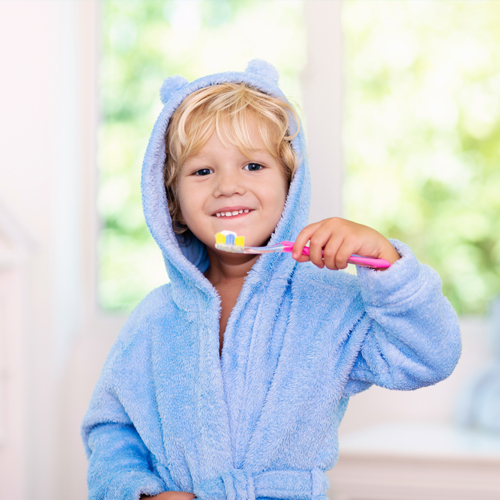 Gresham Family Dentistry Helps Gresham Families Maintain Good Dental Health 
Gresham locals can rely on Gresham Family Dentistry to provide not only family dentistry services, but also crucial advice for how to maintain good oral health at home. We encourage Gresham locals who have questions about dental services in Gresham or about oral health in general to contact the staff at Gresham Family Dentistry! We're eager to help our Gresham patients. 
Do I Really Need To Brush My Teeth For Two Minutes? 
The short answer is – yes, of course! You should always brush your teeth for at least two minutes twice a day. You may find yourself wondering, however, why two minutes is the agreed-upon brushing time among dental professionals? The truth is that two minutes is approximately the lowest time recommended by dental professionals to clean your teeth. Some dental professionals recommend and even longer time, such as 3 or 4 minutes. 
Think of it this way: The longer you spend brushing your teeth, the more plaque you remove. It's just common sense. Studies have found that those who brush their teeth for only 45 seconds removed 26% less plaque than those who brush their teeth for a full two minutes. The simple facts are that the longer you brush your teeth, the more plaque you remove, and the healthier your teeth can be. 
Two minutes may seem like a long time to brush your teeth. However, the trick is to make sure you're being thorough when brushing your teeth. When brushing your teeth, you need to make sure you're cleaning all surfaces – including the outer, inner, and chewing surfaces. Additionally, you should also be brushing and cleaning the inside of your cheeks, your tongue, and your gums. It is necessary to clean all of these areas to get rid of the bacteria in your mouth. So don't slack off on cleaning your mouth – be sure to be thorough and take at least two minutes to clean your mouth! 
Get All The Best Family Dentistry Services And Advice Through Gresham Family Dentistry 
Be proactive about your oral health! Gresham Family Dentistry is here to offer the dental care you need. At Gresham Family Dentistry, our priority is your comfort. We provide quality dental services for the entire family including sedation dentistry, children's dentistry, oral surgery, dental cleanings, and more! 
Our hours of operation are Monday, Tuesday, Wednesday, and Thursday 7:30 AM – 4:00 PM and Thursday 7:30 AM – 5:00 PM. 
To schedule a visit, contact us or call 503-661-2600.