on Tuesday, October 25, 2022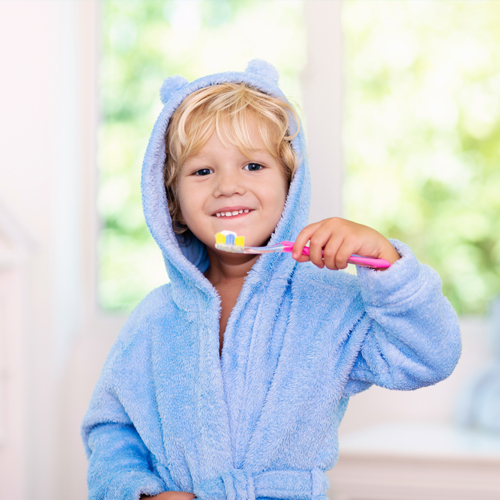 Gresham Family Dentistry Offers Top-Notch Care For Your Family
If you live in or near Gresham and need professional dental services, look no further than Gresham Family Dentistry. Families in Gresham, Fairview, Wood Village, and Boring rely on our team's professional family dentistry services. Let us take care of your family, too. Book an appointment by calling Gresham Family Dentistry soon! 
Is There A Good Halloween Treat?
We've talked previously about what treats parents should avoid giving their children this Halloween. Is there, however, an option that isn't quite as bad for your teeth that children can enjoy? Gresham parents will want to know what candies are relatively safe choices this Halloween – not just for your own kids, but for any potential trick-or-treaters that may come to your door! 
Choose Chocolate Over Other Candies
It may surprise you to learn that one holiday staple in a relatively safe choice for kids to have. Chocolate, compared to many other types of candy, is a better choice when it comes to protecting your dental healthy. This is in large part because chocolate can be washed away fairly easily. Parents can even choose the less-sugary dark chocolate option to make it a healthier option. 
Brush Your Teeth After Halloween Snacks!
Parents, be extra sure your child brushes their teeth after indulging in Halloween candies. The less time those candies have to linger in their mouths or on their teeth, the better it is for their dental health. And, of course, don't forget to schedule twice-yearly dental check-ups for your children and for the whole family. 
Get All The Best Family Dentistry Services And Advice Through Gresham Family Dentistry
Be proactive about your oral health! Gresham Family Dentistry is here to offer the dental care you need. At Gresham Family Dentistry, our priority is your comfort. We provide quality dental services for the entire family including sedation dentistry, children's dentistry, oral surgery, dental cleanings, and more! 
Our hours of operation are Monday, Tuesday, Wednesday, and Thursday 7:30 AM – 4:00 PM.