on Wednesday, November 15, 2023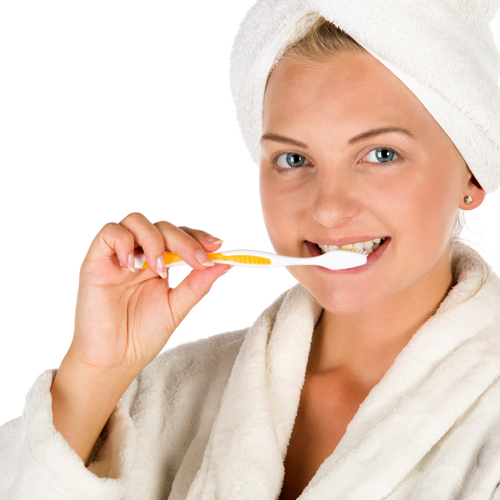 Choose Professional Dental Services In Gresham Today!
Where can you find reliable dental services in Gresham for your family? At Gresham Family Dentistry, of course! Our team believes that everyone deserves top-notch dental care, which is why we're proud to bring professional family dentistry services to Gresham. Call and book your appointment for dental care in Gresham with Gresham Family Dentistry. 
Thanksgiving Day Foods And Your Dental Health
Thanksgiving Day is approaching quickly. Those of you who celebrate are no doubt making plans with your friends and family and anticipating the delicious foods you'll get to enjoy. As always, though, it's important to consider how what you eat and drink affects your dental health. 
Which Thanksgiving Day Foods Are Bad For Your Dental Health?
Generally speaking, it's best to avoid or limit foods that are high in sugar, that are highly acidic, or that stain or stick to your teeth. Common parts of the traditional Thanksgiving Day meal that have these issues are the following: 
Alcohols – Can stain, have high acidity and/or sugars, and cause dry mouth.

 

Bread and Stuffing – Starches break down into sugars.

 

Desserts – High in sugars.

 
Caramel Corn – Popcorn easily gets stuck between teeth, and caramel is sticky and hard to rinse away.

 
Of course, if you do have any of these types of foods, you can counteract their negative effects by being mindful! Follow up your meals with a glass of water to help wash away left-over bits of food and drink. If something seems particularly stuck, take the time to brush your teeth rather than just letting it be. 
Remember – don't forget to book your next appointment for dental care in Gresham! The Gresham Family Dentistry team is here for you. 
Get All The Best Family Dentistry Services And Advice Through Gresham Family Dentistry
Be proactive about your oral health! Gresham Family Dentistry is here to offer the dental care you need. At Gresham Family Dentistry, our priority is your comfort. We provide quality dental services for the entire family including sedation dentistry, children's dentistry, oral surgery, dental cleanings, and more! 
Our hours of operation are Monday, Tuesday, Wednesday, and Thursday 7:30 AM – 4:00 PM.