on Wednesday, June 16, 2021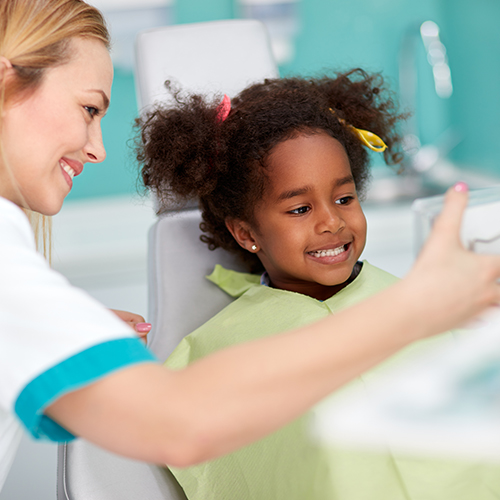 Gresham Family Dentistry Keeps Your Child's Smile Healthy!
Gresham families know that they can rely on Gresham Family Dentistry to prioritize their kids' dental health with our professional family dentistry services! Gresham Family Dentistry is eager to serve families not only from Gresham but from around the Gresham area as well. If you live nearby, for example in Boring, Wood Village, or Fairview, don't hesitate to stop by for our top-notch dental services.
How Can I Keep My Child's Teeth Healthy This Summer?
Summer is here at long last! Parents, as your go into summer, be prepared to help your child stay on track to maintain their dental health.
Summertime Dental Health Tips For Kids
Pack Those Dental Essentials
Planning on going on vacation? Be sure you pack the essentials for yourself and your child. You'll need a travel toothbrush, travel toothpaste, floss, and mouthwash.
Don't Let Summer Fun Throw Off The Dental Health Routine
Regardless of the fun, distracting plans, you may have for this summer, it's always important to make sure your child brushes their teeth every day, twice a day, for two minutes at a time as well as flossing once a day.
Choose Healthy Snacks
Children often have more access to snacks over their summer break. Where you can, limit their intake of sugar and acidic foods and drinks. Encourage them to eat healthy snacks like cheese, fruits, veggies, whole grain crackers, etc.
Book A Dental Appointment
Be sure to slow down from your fun summer activities long enough to visit the dentist for your child's mid-year dental check-up!
Get All The Best Family Dentistry Services And Advice Through Gresham Family Dentistry
Be proactive about your oral health! Gresham Family Dentistry is here to offer the dental care you need. At Gresham Family Dentistry, our priority is your comfort. We provide quality dental services for the entire family including sedation dentistry, children's dentistry, oral surgery, dental cleanings, and more!
Our hours of operation are Monday, Tuesday, Wednesday, and Thursday 7:30 AM – 4:00 PM.