on Tuesday, August 10, 2021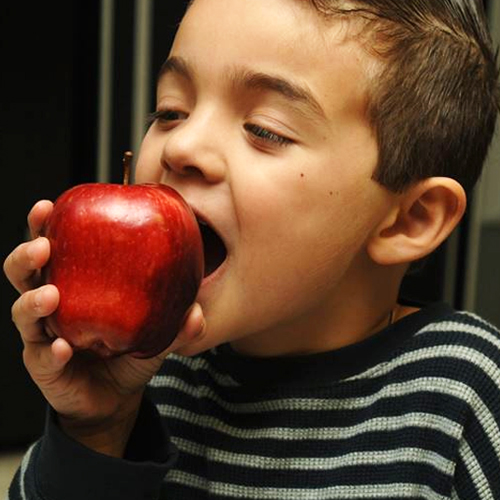 Gresham Family Dentistry Cares For Your Family
The team at Gresham Family Dentistry is eager to bring top-notch dental services not only to families in Gresham, but to families from Wood Village, Boring, and Fairview as well! When you're in need of family dentistry services in the Gresham area, be sure to call on Gresham Family Dentistry. 
What Are Healthy Summer Snacks That Are Good For Your Teeth?
Kids in the Gresham area still have a little bit of summer fun to squeeze in before school starts, and they're sure to want to make the most of it! Summer fun doesn't have to be unhealthy, though. Parents, if you're looking for healthy alternatives to sweet, sugary snacks to offer your kids this summer, try the following options. 
Fruit Kebabs
Fruit kebobs are fun and easy to make. Just cut up some fruits into bite-sized portions and stick them on a skewer and you have a fun summer treat! 
Frozen Yogurt Bites
Yogurt is calcium-rich, promotes strong teeth, and is a great alternative to ice cream. Make frozen yogurt bites by pouring a cup of yogurt into a plastic sandwich bag. Next, you just cut a corner off of the bag and use the opening to squeeze drops of yogurt onto a baking sheet. Freeze for 30-40 minutes, and you're done! 
Watermelon
Watermelon is great because it helps with saliva production, which rinses away bad bacteria in your mouth. Want to make this summer staple even cooler? Try cutting it into slices, inserting a popsicle stick, and freezing. There you have it – watermelon popsicles! 
Get All The Best Family Dentistry Services And Advice Through Gresham Family Dentistry
Be proactive about your oral health! Gresham Family Dentistry is here to offer the dental care you need. At Gresham Family Dentistry, our priority is your comfort. We provide quality dental services for the entire family including sedation dentistry, children's dentistry, oral surgery, dental cleanings, and more! 
Our hours of operation are Monday, Tuesday, Wednesday, and Thursday 7:30 AM – 4:00 PM.