on Sunday, November 27, 2022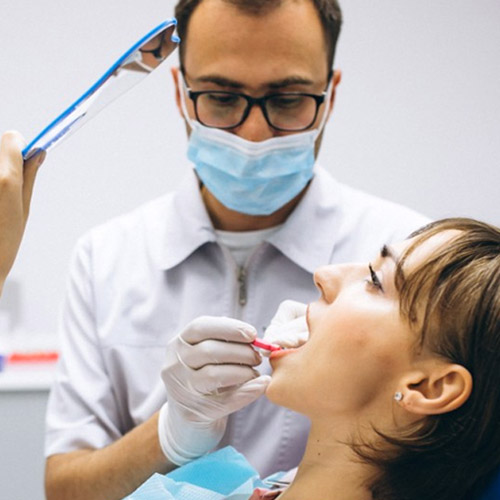 Get The Professional Dental Care Your Family Needs Through Gresham Family Dentistry
Professional dental care is available near you at Gresham Family Dentistry. Families in Gresham, Fairview, Wood Village, and Boring choose Gresham Family Dentistry for professional dental services. Turn to Gresham Family Dentistry when your family needs professional family dentistry services. 
What Are The Signs Of A Cavity?
Are you worried that you might have a cavity? Would you like to know the signs of a cavity so you can look out for one for yourself or for the sake of your kids? Cavities are serious business and you'll want to seek our professional dental care as soon as possible if you think you have one, so here are a few signs you may have a cavity. 
Pain Or Sensitivity
If you're experiencing pain while chewing, that of course can be a sign of a cavity. Sensitivity while eating certain foods can also be a sign. If you have a cavity, you may feel tooth sensitivity while eating something particularly hot or cold, or while eating something that has high sugar content. 
White Spots Or Dark Spots
Both white spots and dark spots can be signs of a cavity. White spots tend to be chalky and are a sign of mineral loss on the tooth. Dark spots will show up as tooth decay progresses. Sometimes, the entire tooth may even become darker. 
Signs Of Damage
If your teeth are showing signs of damage, such as holes, chips, or cracks, it's likely that you're developing a cavity. See a dentist as soon as you can. 
Get All The Best Family Dentistry Services And Advice Through Gresham Family Dentistry
Be proactive about your oral health! Gresham Family Dentistry is here to offer the dental care you need. At Gresham Family Dentistry, our priority is your comfort. We provide quality dental services for the entire family including sedation dentistry, children's dentistry, oral surgery, dental cleanings, and more! 
Our hours of operation are Monday, Tuesday, Wednesday, and Thursday 7:30 AM – 4:00 PM.