on Tuesday, June 1, 2021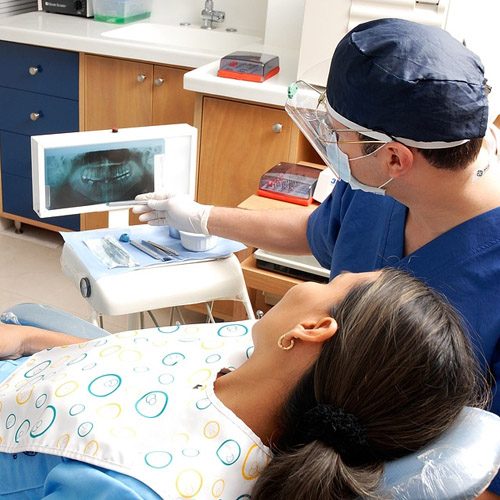 Gresham Family Dentistry Is Proud 
To
 Care For Gresham
For professional and reliable dental services families in Gresham rely on Gresham Family Dentistry! Whether you need specialized care or are just checking in for your routine check-up, don't hesitate to contact Gresham Family Dentistry. Our team is proud to provide family dentistry services in Gresham. 
We've Made It Half-Way Through 
The
 Year!
Can you believe it's June already? We've reached the halfway point for 2021 – a fact that deserves recognition! As your prepare for a summer of fun with your family, be sure that you're keeping up with when your family members need their twice-yearly dental check-up. 
Dental Check-Ups Happen Twice A Year
June, as a halfway mark through the year, is the perfect time to remind Gresham families that it's nearly time for their twice-yearly dental check-up! If you get one of your check-ups in winter – either in December at the end of the year or in January at the beginning of the year – then by the time Summer rolls around it's time for your second check-up! 
What Happens During My Dental 
Check-Up
During these twice-yearly dental check-ups, your dentist will clean away plaque that has hardened into tartar – a substance that can't be removed by regular brushing and flossing. On top of that, your dentist will also monitor your dental health for any signs of developing dental issues. This is how your dentist can make sure to catch any dental health issues before they develop into something painful or costly to address. Book your appointment today! 
Get All 
The
 Best Family Dentistry Services And Advice Through Gresham Family Dentistry
Be proactive about your oral health! Gresham Family Dentistry is here to offer the dental care you need. At Gresham Family Dentistry, our priority is your comfort. We provide quality dental services for the entire family including sedation dentistry, children's dentistry, oral surgery, dental cleanings, and more! 
Our hours of operation are Monday, Tuesday, Wednesday, and Thursday 7:30 AM – 4:00 PM.