on Wednesday, September 27, 2023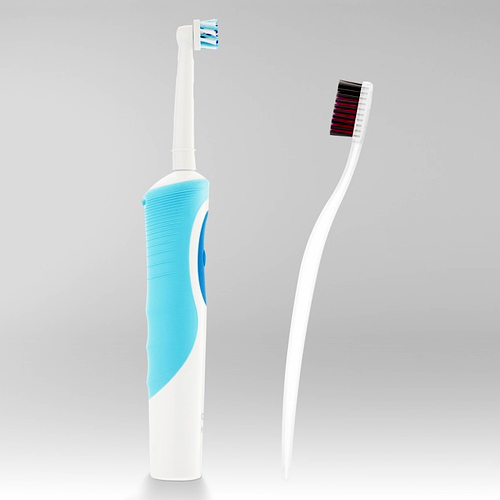 Find Family Dental Services In Gresham Today
When your family is ready for professional and reliable dental care in Gresham, be sure to call Gresham Family Dentistry. You don't need to search far for dental services near you! The team at Gresham Family Dentistry offers professional family dentistry services in Gresham, including routine dental check-ups and more! Call soon to book your next appointment. 
Daily Dental Care In Gresham
Taking care of your oral health isn't an every-now-and-then task. It takes daily effort to take care of your dental and oral health. That's why it's important to remember to brush your teeth twice a day every day and floss at least once. While you may be on top of your toothbrushing routine, there may be other things you can do to make your dental health routine easier. 
Maintaining Your Toothbrush
Your toothbrush will need to be replaced once every 3 to 4 months – but how can you make sure to get the most out of it while you have it? Believe it or not, there are recommended practices for maintaining your toothbrush. 
The ADA recommends thoroughly rinsing your toothbrush under tap water after you're done brushing. This washes away leftover toothpaste and saliva that may be in the bristles. Then, the best way to store your toothbrush is vertically in a place where it can air dry. If you store a toothbrush that is still damp in a container, bacteria has more of a chance to build up. 
Call To Learn More About Dental Care In Gresham
Have more questions about dental care near you? Want to book an appointment with a dentist in Gresham? If so, don't hesitate to call Gresham Family Dentistry! 
Get All The Best Family Dentistry Services And Advice Through Gresham Family Dentistry
Be proactive about your oral health! Gresham Family Dentistry is here to offer the dental care you need. At Gresham Family Dentistry, our priority is your comfort. We provide quality dental services for the entire family including sedation dentistry, children's dentistry, oral surgery, dental cleanings, and more! 
Our hours of operation are Monday, Tuesday, Wednesday, and Thursday 7:30 AM – 4:00 PM.