on Tuesday, January 18, 2022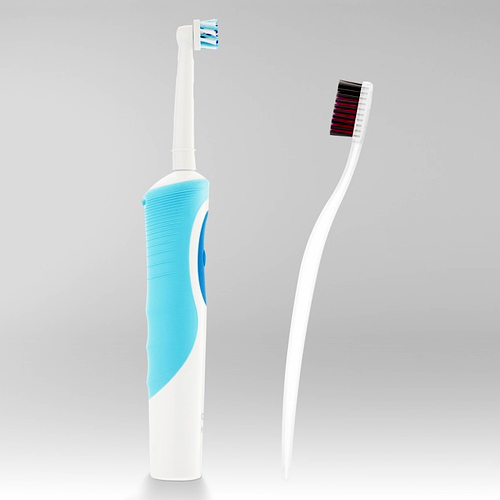 Get Top-Notch Dental Care For Your Family In Gresham
Where do Gresham families go when they need professional dental services for their families? They go to Gresham Family Dentistry, of course! Our team is eager to take care of families in Gresham by helping them maintain good dental and oral health. When your family needs top-notch family dentistry services, be sure to book an appointment with Gresham Family Dentistry. 
Is It Time To Replace Your Toothbrush?
The Gresham Family Dentistry team is proud to offer top-notch dental services to the people of Gresham. However, we also want to make sure Gresham families are taking care of their dental health at home, too. For this reason, we're asking Gresham locals – when was the last time you replaced your toothbrush? Is it time for your to replace your toothbrush now? 
Replace Your Toothbrush Every 3-4 Months
According to the CDC, you should replace your toothbrush every 3-4 months, or sooner if you notice the bristles becoming frayed. Using a toothbrush for too long will decrease its effectiveness. Rather than cleaning your teeth as thoroughly as it should, it will begin leaving behind food debris and plaque. 
What About For An Electric Toothbrush?
With an electric toothbrush, of course, you won't replace the whole toothbrush but rather only the head of the toothbrush. For this, you should replace the toothbrush head every 12 weeks. Electric toothbrush heads need to be replaced sooner than manual toothbrushes because the bristles tend to be shorter and get worn out sooner. 
Get All The Best Family Dentistry Services And Advice Through Gresham Family Dentistry
Be proactive about your oral health! Gresham Family Dentistry is here to offer the dental care you need. At Gresham Family Dentistry, our priority is your comfort. We provide quality dental services for the entire family including sedation dentistry, children's dentistry, oral surgery, dental cleanings, and more! 
Our hours of operation are Monday, Tuesday, Wednesday, and Thursday 7:30 AM – 4:00 PM.