on Wednesday, February 8, 2023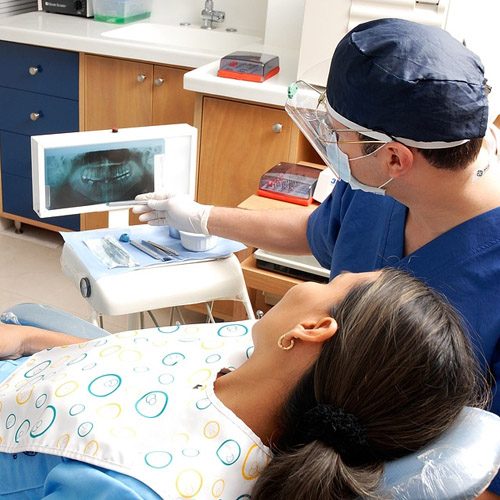 Dentistry Services For The Whole Family Are Available Here In Gresham
Gresham locals, when you seek care for your family, you want to make sure you find professional services you can rely on. When your family needs professional dental services, choose Gresham Family Dentistry! Our team is here for you as well as for families in Fairview, Wood Village, and Boring. Don't wait – book your appointment for family dentistry services with Gresham Family Dentistry soon. We look forward to helping you! 
Maintaining Your Oral Health Is A Daily Task
The Gresham Family Dentistry team is dedicated to helping families like yours maintain good dental and overall oral health. That means we don't just take care of you while you're in office with us. We want to make sure you're prepared to practice good oral health habits at home, too. Maintaining or improving your dental health is a daily task. It's important to brush and floss your teeth every day – and not just whenever you feel like it. Brush your teeth twice a day every day, and always for at least two minutes. 
Did You Know Bad Oral Health Can Affect More Than Just Your Mouth?
It's true. Poor oral health and poor dental health have been linked with other health issues. For example, all of the following health conditions can be affected by poor oral health: 
Stroke

 

Cardiovascular disease

 

Endocarditis

 

Pneumonia

 

Pregnancy complications

 
Don't let poor dental hygiene habits negatively impact your health. Practice good oral hygiene daily, and encourage your family to do the same. Remember – if you live in Gresham, Fairview, Wood Village, or Boring you can rely on Gresham Family Dentistry for top-notch dental care. 
Get All The Best Family Dentistry Services And Advice Through Gresham Family Dentistry
Be proactive about your oral health! Gresham Family Dentistry is here to offer the dental care you need. At Gresham Family Dentistry, our priority is your comfort. We provide quality dental services for the entire family including sedation dentistry, children's dentistry, oral surgery, dental cleanings, and more! 
Our hours of operation are Monday, Tuesday, Wednesday, and Thursday 7:30 AM – 4:00 PM.