on Tuesday, December 14, 2021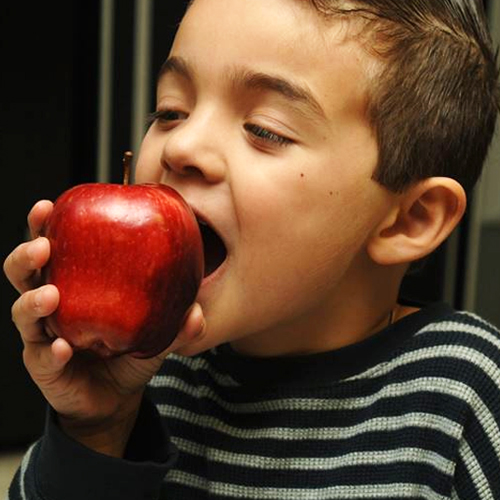 Seek Out Professional Dental Care At Gresham Family Dentistry
Families in Gresham, Fairview, Boring, and Wood Village know that they can turn to Gresham Family Dentistry for professional dental services. Our team is ready to care for your dental health as well as the dental health of your family. Our family dentistry services are top-notch! Contact the Gresham Family Dentistry team today to schedule your next dental appointment. 
Are There Holiday Foods That Are Good For Your Teeth?
We've talked before about holiday foods that should be avoided for the sake of your dental health – but are there foods you can enjoy this holiday season that aren't bad for your dental health? 
Turkey
Turkey is a holiday dinner staple for many families in the Gresham area – which is good because turkey is actually pretty good for you! Turkey is lean, healthy, and rich in phosphorous, which is known to promote strong teeth. 
Nuts
Nuts such as almonds, cashews, and walnuts all provide your teeth with healthy vitamins and nutrients – including magnesium, iron, and calcium. 
Gingerbread Cookies
Don't worry – you don't have to skip dessert this holiday season. Gingerbread cookies contain much less sugar than other types of cookies and therefore are better for your teeth. 
Make An Appointment For Check-Up
As you're preparing for your holidays this winter, don't forget to check in with Gresham Family Dentistry for your end of the year check-up! We're eager to help you keep your smile healthy, Gresham! 
Get All The Best Family Dentistry Services And Advice Through Gresham Family Dentistry
Be proactive about your oral health! Gresham Family Dentistry is here to offer the dental care you need. At Gresham Family Dentistry, our priority is your comfort. We provide quality dental services for the entire family including sedation dentistry, children's dentistry, oral surgery, dental cleanings, and more! 
Our hours of operation are Monday, Tuesday, Wednesday, and Thursday 7:30 AM – 4:00 PM.