on Thursday, July 28, 2022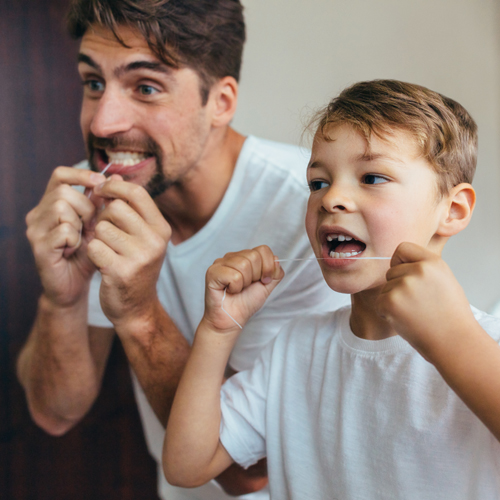 When Gresham Families Need Dental Care, They Choose Gresham Family Dentistry
Whether you live in Gresham or just nearby, the Gresham Family Dentistry team is eager to provide professional dental services that your family can rely on. Families in Gresham, Wood Village, Boring, and Fairview all rely on Gresham Family Dentistry – and now you can too! Contact us today to book an appointment for professional family dentistry services near you. 
Gresham Families, Remember To Floss
Even the best of us forget to keep up with good, healthy habits at times. That's why the Gresham Family Dentistry team is here to remind families in Gresham, Wood Village, Boring, and Fairview to make sure to floss their teeth every day! 
Even if you're brushing your teeth twice every day for two minutes at a time, you aren't cleaning them as well as you should if you're not flossing. Why? By flossing, you're able to reach areas that your toothbrush simply cannot. You need to clean all the plaque and debris from your mouth. 
How Often Should I Floss?
You should floss at least once a day after brushing your teeth. The best way to floss is to use a length of 18 or 24 inches of floss. Wrap the excess around your middle fingers until you have 1 to 2 inches of floss available. Hold stead with your forefinger and thumb, then glide the floss between your teeth, cleaning each surface while avoiding hitting your gums with the floss. Use a new, clean section of floss each time you move between different teeth. 
The Gresham Family Dentistry team looks forward to seeing you, Gresham families! 
Get All The Best Family Dentistry Services And Advice Through Gresham Family Dentistry
Be proactive about your oral health! Gresham Family Dentistry is here to offer the dental care you need. At Gresham Family Dentistry, our priority is your comfort. We provide quality dental services for the entire family including sedation dentistry, children's dentistry, oral surgery, dental cleanings, and more!