on Wednesday, April 27, 2022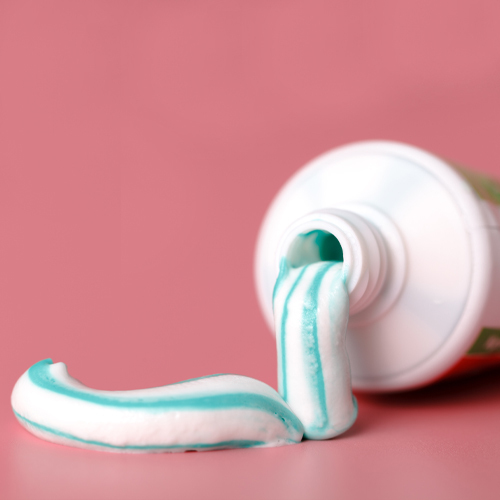 Gresham Family Dentistry Helps Take Care Of Gresham Families
Here at Gresham Family Dentistry, it's our priority to offer top-notch dental services for families in Gresham and the surrounding areas. If your family needs professional family dentistry services, don't hesitate to stop by. The families of Gresham, Wood Village, Boring, and Fairview all trust Gresham Family Dentistry. 
Can You Use Too Much Toothpaste?
We all know that toothpaste is an essential part of our dental care routine. Is there such a thing as using too much toothpaste, though? In fact, there is!  
How Much Toothpaste Is Too Much Toothpaste?
The biggest concern is that young children tend to use much more toothpaste than they should. Children ages 3 and younger only need about a grain of rice sized but of toothpaste when you brush their teeth. For children aged 3 to 6, only a pea-sized amount of toothpaste is needed. 
The Issue Behind Too Much Toothpaste
So, why is it an issue that children sometimes use too much toothpaste? This is because too much toothpaste can cause damage to the enamel of their teeth. Children sometimes swallow their toothpaste, which means swallowing the fluoride present in toothpaste. This in turn leads to dental fluorosis, a condition that causes white marking and discolorization on teeth. 
While your child is still learning to brush their teeth, be sure to monitor how much toothpaste they use. Additionally, be sure to remember to book twice-yearly appointments for your child to see their dentist! Your dentist will be able to monitor your child's dental health for any issues and be able to tell you how you might need to adjust their at-home dental health routine. 
Get All The Best Family Dentistry Services And Advice Through Gresham Family Dentistry
Be proactive about your oral health! Gresham Family Dentistry is here to offer the dental care you need. At Gresham Family Dentistry, our priority is your comfort. We provide quality dental services for the entire family including sedation dentistry, children's dentistry, oral surgery, dental cleanings, and more!