on Wednesday, March 29, 2023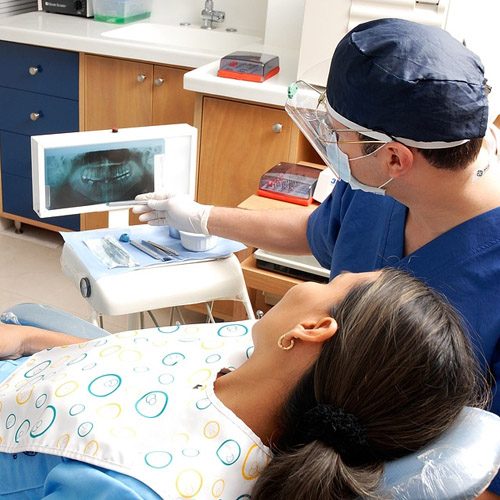 Dental Care For The Whole Family Available Near You Now!
Do you live in Gresham or nearby in Fairview, Wood Village, or Boring? Does your family need professional dental services? If so, come visit Gresham Family Dentistry! Here at Gresham Family Dentistry, our team is dedicated to offering the care your family deserves. We offer reliable family dentistry services near you! Call Gresham Family Dentistry today to learn more about what we have to offer your family. 
Is It Time For Your Next Dental Check-Up?
Don't forget to book your next dental check-up with Gresham Family Dentistry! The Gresham Family Dentistry team is here to remind Gresham locals as well as families in Fairview, Wood Village, and Boring to check to see if it's time for your next dental check-up! 
When was your last dental check-up? When did your partner last see the dentist? Have your kids been to the dentist recently? If it's been more than six months for any of you, it's time for a dental check-up now. Everyone needs to see their dentist at least twice a year for a routine check-up and dental cleaning. 
Book Your 6-Month Dental Check-Up With Gresham Family Dentistry
During your twice-yearly check-up, our dentist will thoroughly clean your teeth, removing plaque that has hardened into tartar. Remember – tartar cannot be removed simply by brushing your teeth. Our dentist will also check your overall oral health to make sure there are no other issues that need to be addressed. Call soon to book your appointment with Gresham Family Dentistry! 
Get All The Best Family Dentistry Services And Advice Through Gresham Family Dentistry
Be proactive about your oral health! Gresham Family Dentistry is here to offer the dental care you need. At Gresham Family Dentistry, our priority is your comfort. We provide quality dental services for the entire family including sedation dentistry, children's dentistry, oral surgery, dental cleanings, and more! 
Our hours of operation are Monday, Tuesday, Wednesday, and Thursday 7:30 AM – 4:00 PM.