on Wednesday, April 19, 2023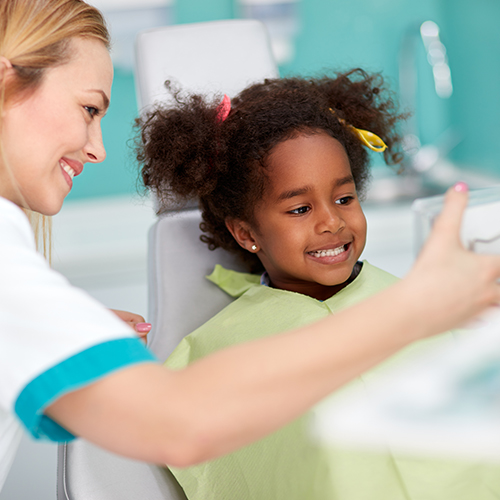 Seek Family Dental Services Near You Today!
Wood Village locals, you don't need to search far for professional dental services near you. The team Gresham Family Dentistry serves families in Gresham as well as families in Wood Village, Fairview, and Boring. Don't wait – call Gresham Family Dentistry today to learn more about our professional family dentistry services. Let us take care of you and your family. 
Gresham Family Dentistry Offers A Wide Range Of Dental Services
How can the Gresham Family Dentistry team help your family? We offer a wide range of services for the people of Wood Village. It's our goal to keep your family smiling and healthy! Whether your family just needs a routine dental check-up or dental cleaning or a more particular service, we're here for you. 
We offer cosmetic dentistry services to help improve the look of your smile. We also offer restorative dentistry to restore your smile and help prevent future dental health issues. We even offer oral surgery here at Gresham Family Dentistry. 
Wood Village Families Choose Gresham Family Dentistry For Dental Check-Ups
The most frequent service we offer here at Gresham family dentistry is routine dental check-ups. Our team is here to remind Wood Village families that they should seek out routine visits with their dentist twice a year. During this check-up, your dentist will give you a dental cleaning and monitor your oral health for signs of any potential issues. If it's been more than six months since your last appointment, be sure to call soon to book an appointment here at Gresham Family Dentistry! 
Get All The Best Family Dentistry Services And Advice Through Gresham Family Dentistry
Be proactive about your oral health! Gresham Family Dentistry is here to offer the dental care you need. At Gresham Family Dentistry, our priority is your comfort. We provide quality dental services for the entire family including sedation dentistry, children's dentistry, oral surgery, dental cleanings, and more! 
Our hours of operation are Monday, Tuesday, Wednesday, and Thursday 7:30 AM – 4:00 PM.