on Wednesday, January 18, 2023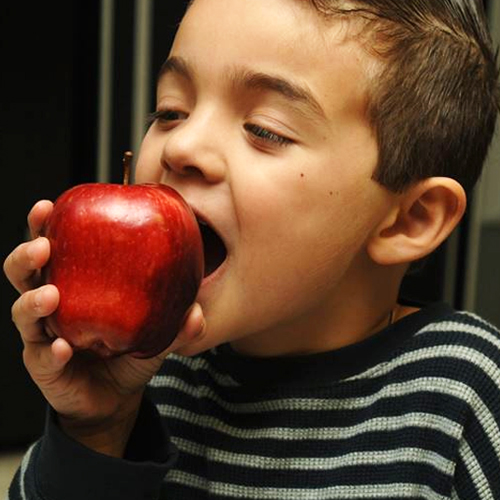 Gresham Family Dentistry Is Here For Your Family, Gresham Locals!
Every family needs professional and reliable dental services. The team at Gresham Family Dentistry is dedicated to making sure families in the Gresham area – including families in Fairview, Wood Village, and Boring – have access to the professional family dentistry services they need! Don't wait to seek professional dental care for your family. Book your next dental appointment with Gresham Family Dentistry today! 
Choose A Healthy Diet For A Healthy Smile
Everyone knows that a healthy diet is important. A healthy diet keeps your body healthy and makes it strong. Did you know, though, that typically healthy foods are also the types of foods that are best for your dental health? It's true! 
What Promotes Good Dental Health?
Dental health isn't just about brushing your teeth. Good dental care also involves caring for the bones, soft tissues, and fibers that make up your oral area. If you want to promote good overall oral health, here are some things you should make sure you have in your diet: 
Calcium

 

Certain fatty acids

 

Vitamin C

 

Vitamin D

 

Protein

 
So What Foods Should I Eat?
Some good things to include in your diet are things like leafy greens, low-fat or fat-free milk, cheese, and plain yogurt. Things like these are high in calcium and other important nutrients. For protein, you can rely on fish, poultry, eggs, and meat. Fruits and vegetables have a lot of water and fiber and can also help you produce saliva, which plays an important role in your oral health. 
When you're ready for dental care near Gresham, Fairview, Wood Village, and Boring, choose Gresham Family Dentistry. 
Get All The Best Family Dentistry Services And Advice Through Gresham Family Dentistry
Be proactive about your oral health! Gresham Family Dentistry is here to offer the dental care you need. At Gresham Family Dentistry, our priority is your comfort. We provide quality dental services for the entire family including sedation dentistry, children's dentistry, oral surgery, dental cleanings, and more! 
Our hours of operation are Monday, Tuesday, Wednesday, and Thursday 7:30 AM – 4:00 PM.